Free Shipping with all orders over $35!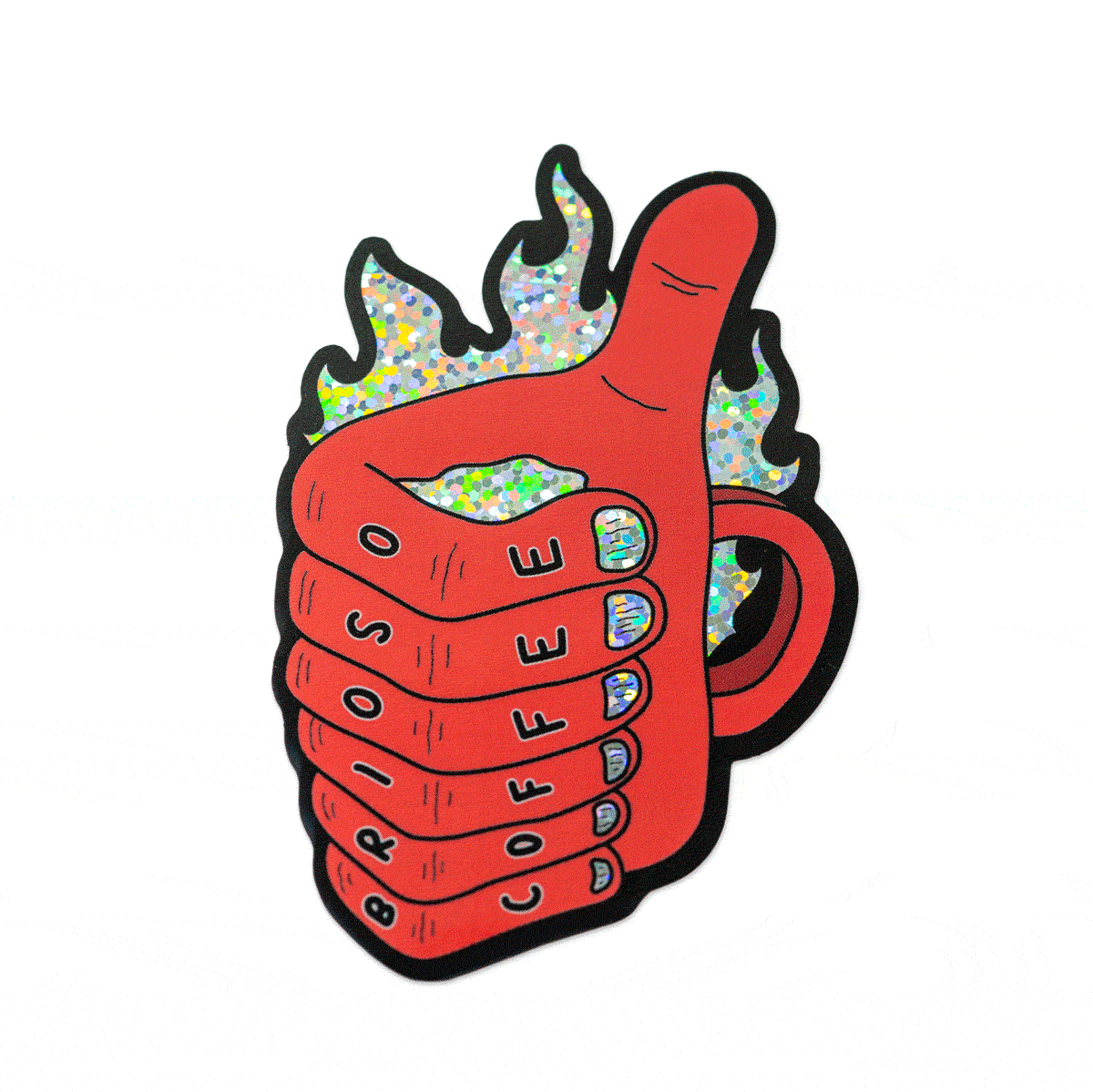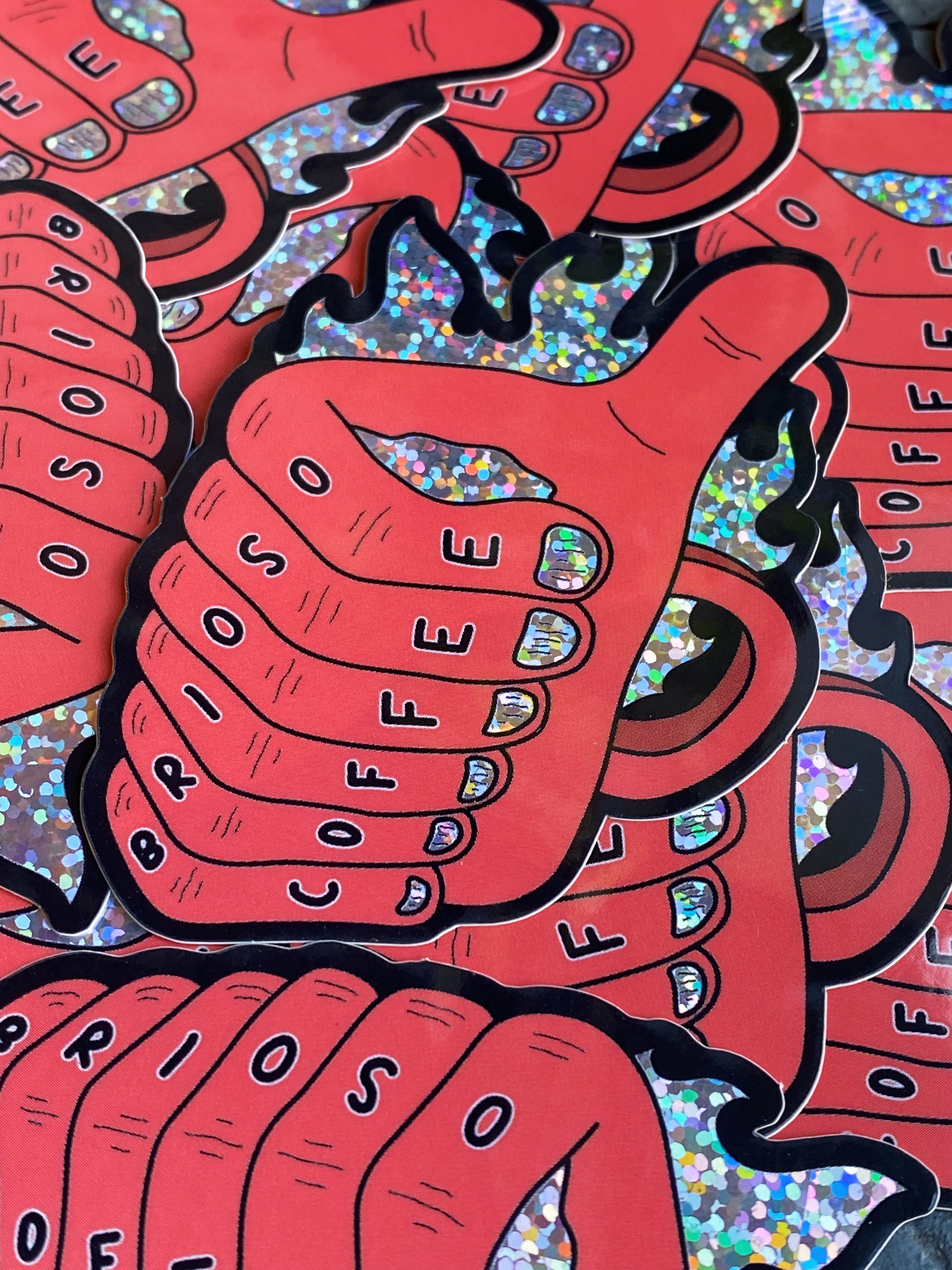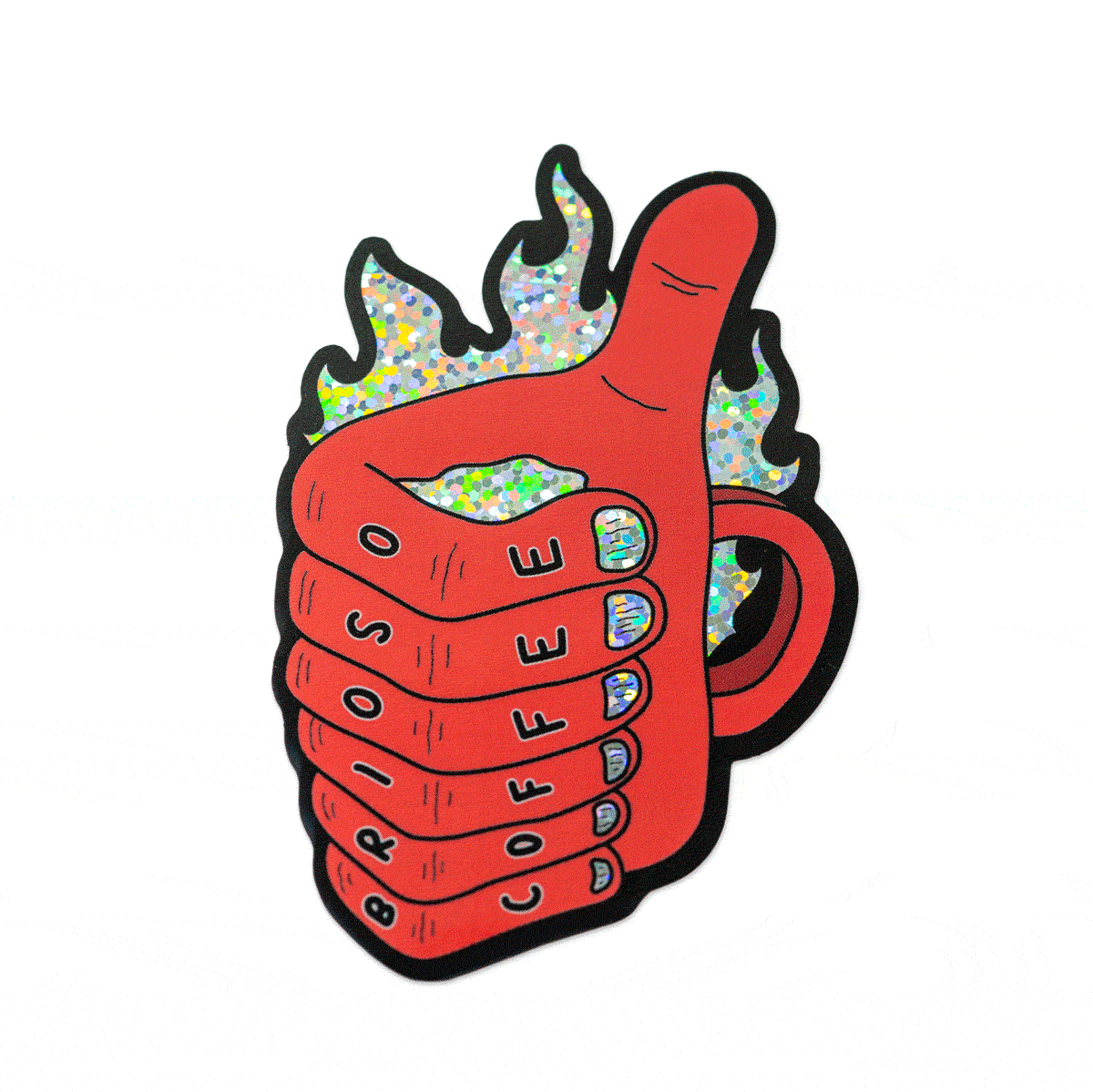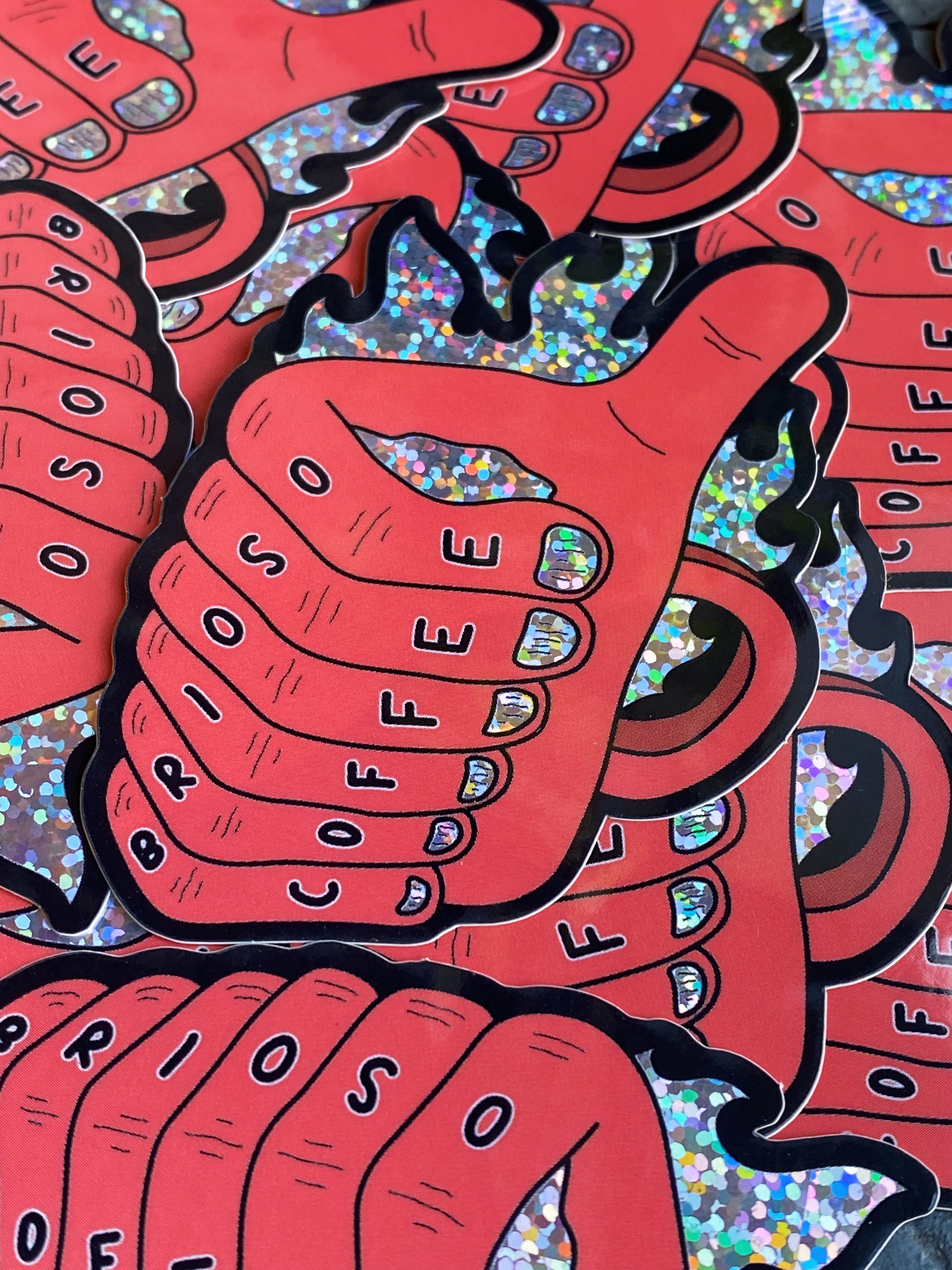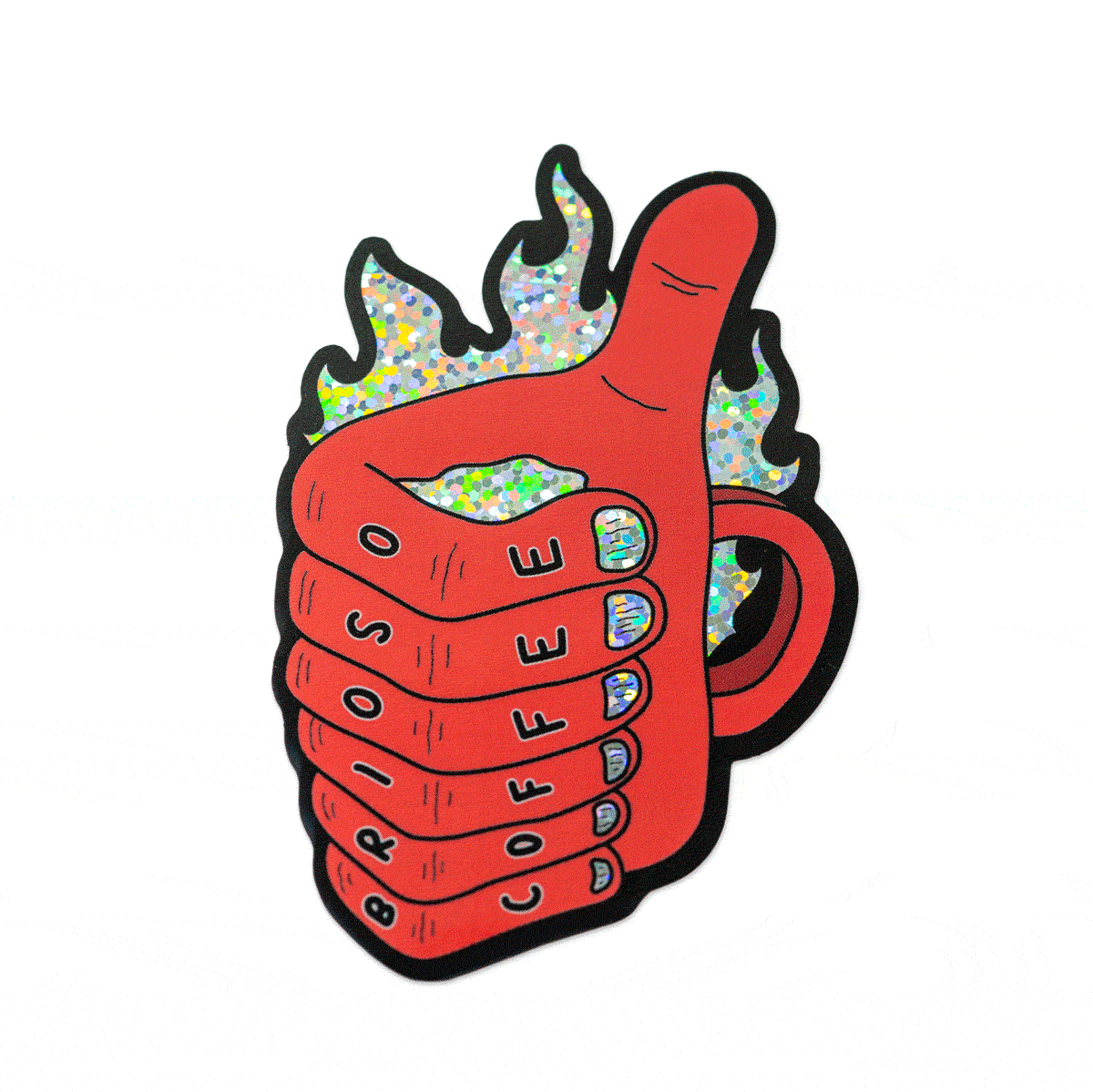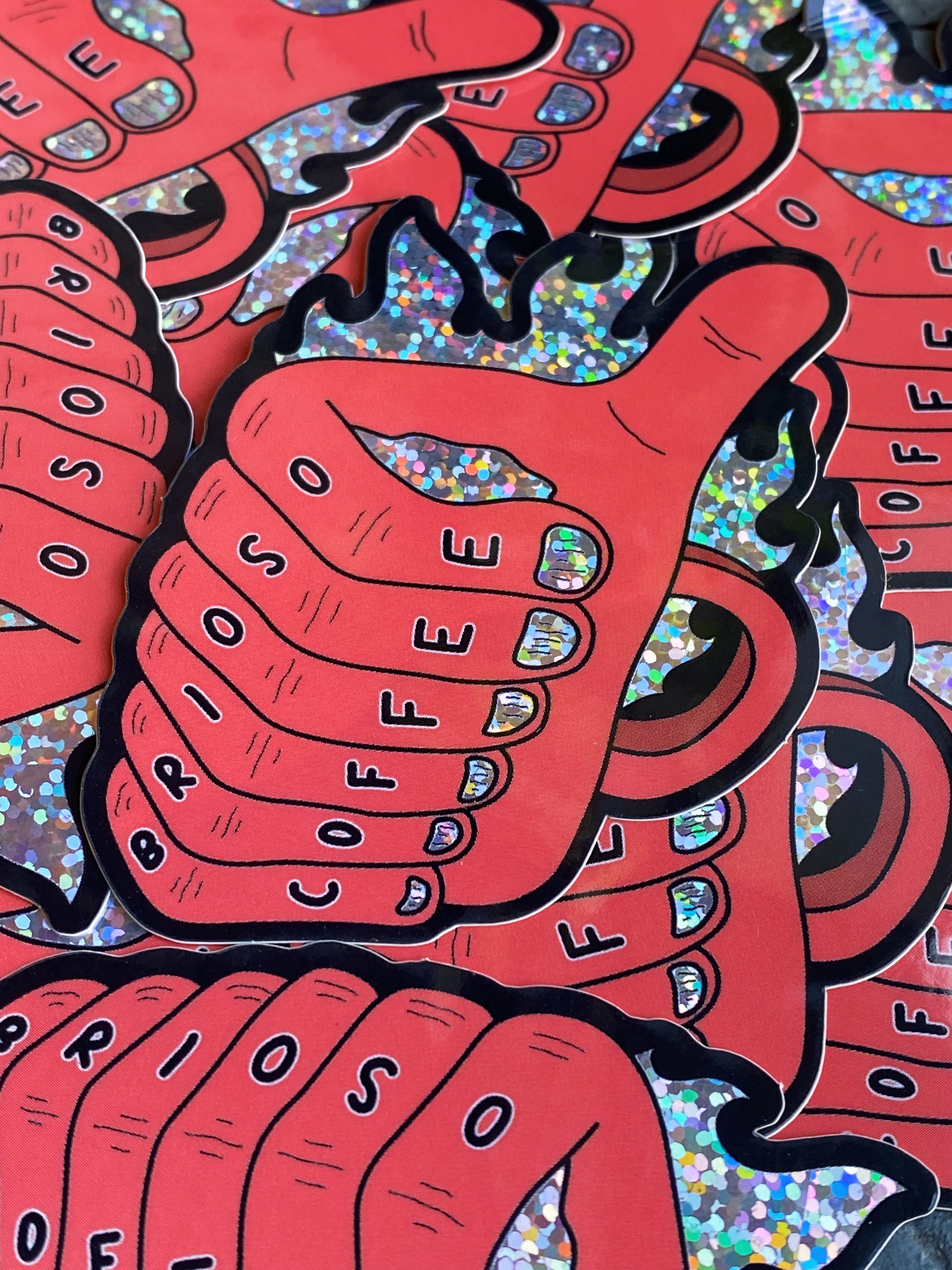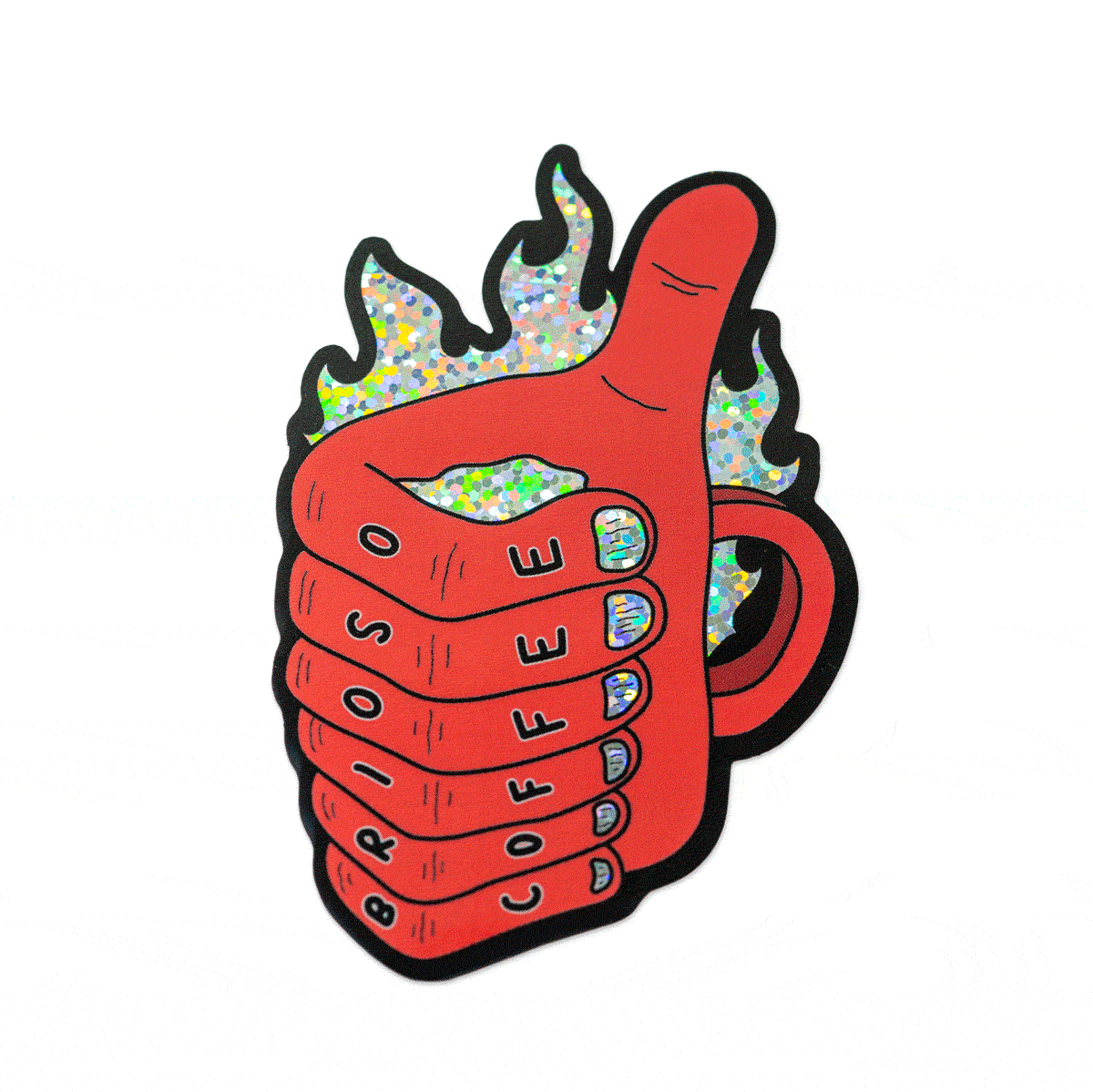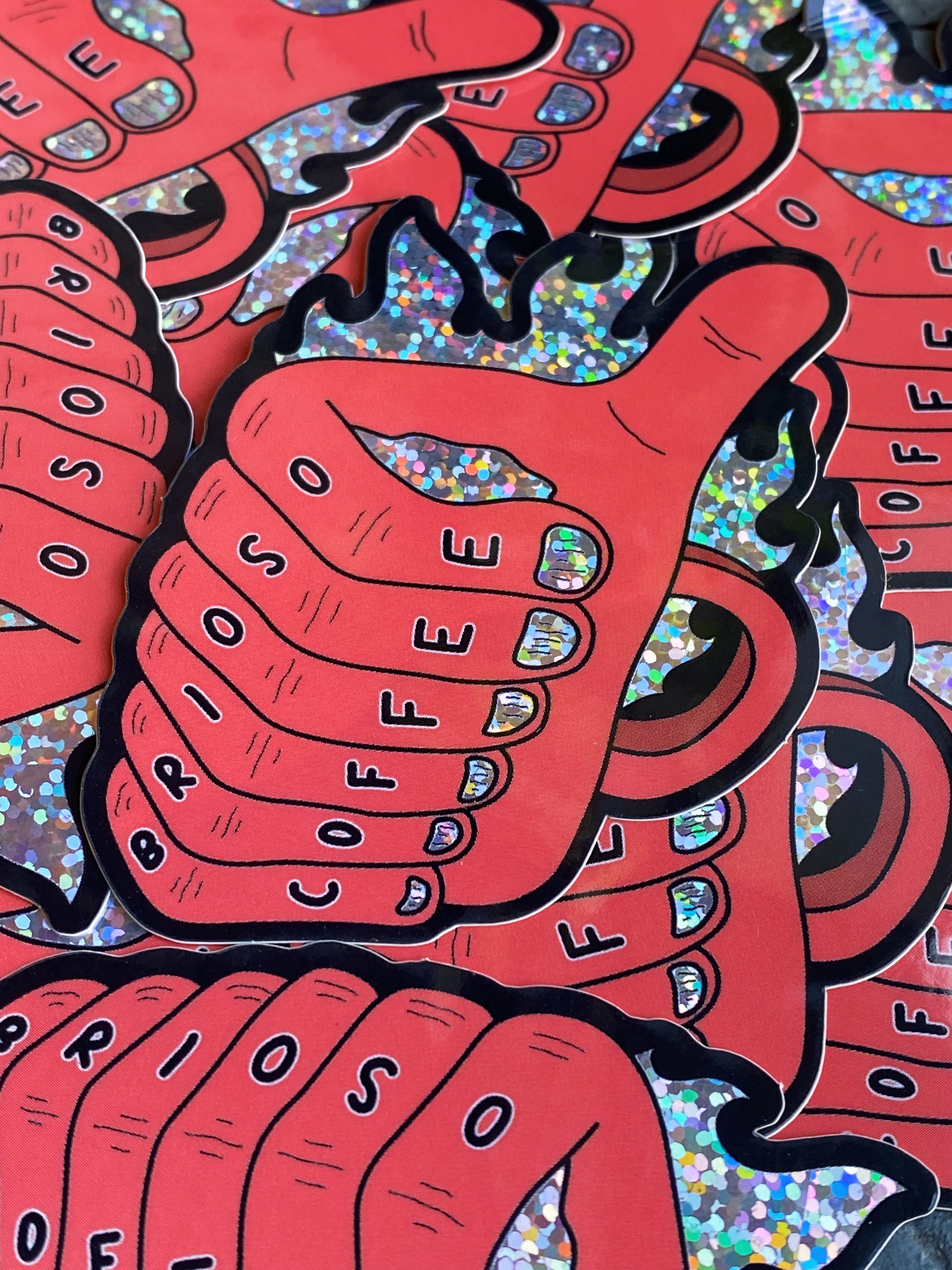 Mug of Demonic Approval Sticker
• It's a thumbs up mug.
• It has extra fingers.
• They are tattooed with "Brioso Coffee".
• The nails are glittery.
• The coffee is glittery.
• There is fire in the background and it, too, is glittery.
• Don't you want this?!?
2.25x3.5" Glitter holographic die cut sticker.